We went through this project in 3 different sections step by step.
‍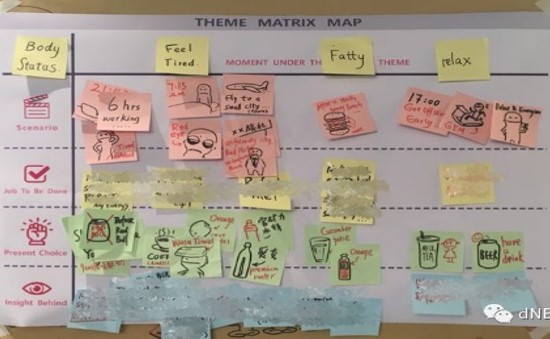 1. Discover Opportunities From User Scenario
‍
With the tool "Theme matrix" we could deeply understand consumers' needs:
- Describe the detail of different situation, the scenario of consumers
- Empathize the consumer in that scenario, tell the "Job to be done"
- List "Present Choice" of the consumer, and tell the "Insight Behind", the reason why the present choice works.
‍
Then we discover the opportunity for juice based on that.
‍
‍
‍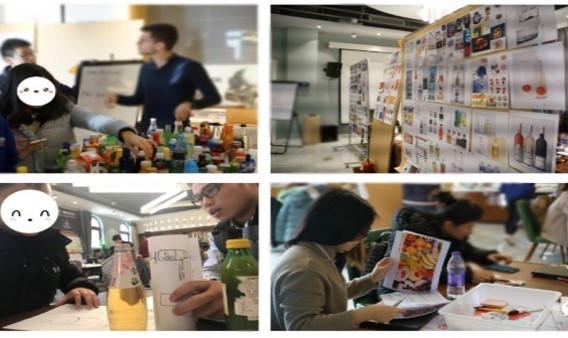 2. Ideate and Prototype: Conceptual Beverage
‍
After identifying several opportunities, we start brainstorming the concept and building prototypes:
- We brainstorm in a "Ready-To-Drink-Product" Framework, to generate ideas as many as possible;
- We create the formula of the new product in the open kitchen;
- Work with Maker-Team, we make the prototype of the package and label.
‍
So far we finished the " ideation " and " prototyping ".
‍
‍
‍
‍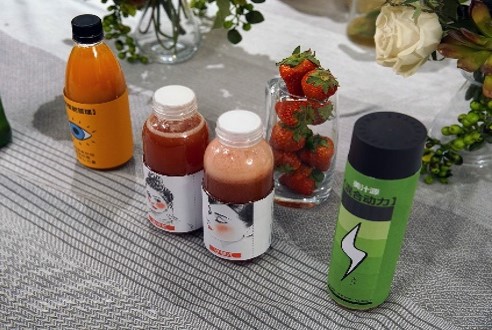 3. Invite Consumers to test the prototypes
‍
Inviting consumers to test our prototypes:
- We put prototypes on shelf so that people can tell their feeling about the package;
- Consumers taste the new product and give the feedback;
- We work on improving our concept products after collecting consumers' feedback.
‍
‍
Finally we create 20 different juice concept products.
‍